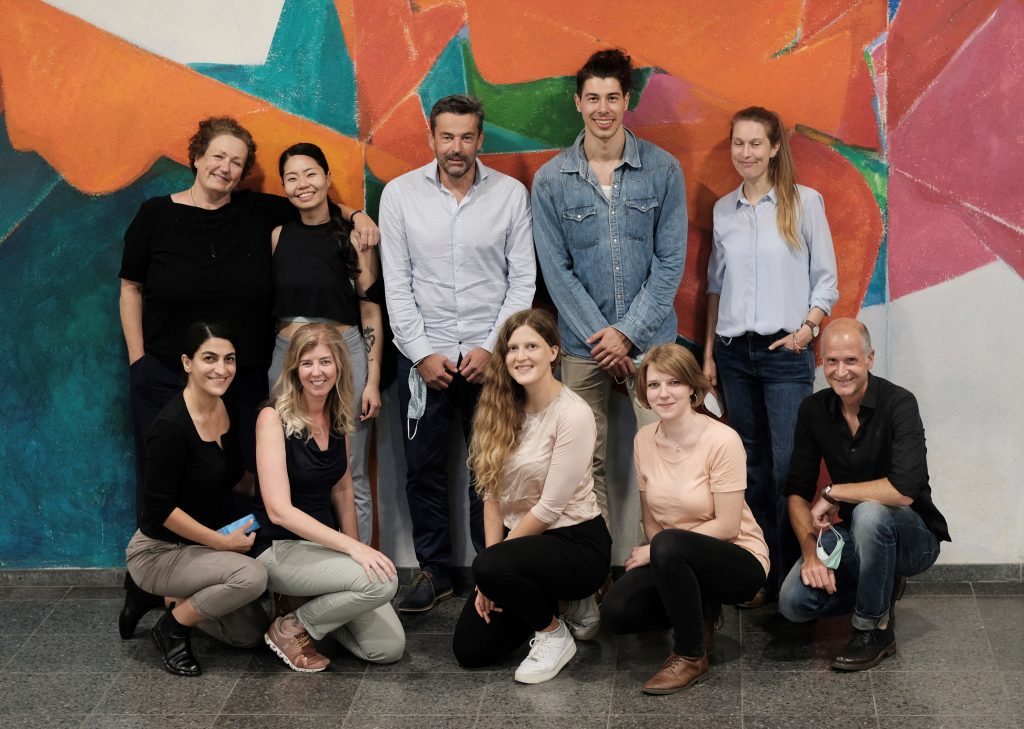 Master students
Currently the following students are conducting a masterproject at the Centre for Chronobiology:
Zarah Butt
Ailin Cao
Soraya Eggimann
Yvonne Hao
Elias Hartmann
Daphne Karajiannis
Bernada Knezevic
Jana Kopp
Sheila Kübler
Ilenia Messina
Joe Miller
Eliane Pflugi
Liv Roth
Daniel Zah
Ronja Zeugin
Alumni
Various People have been working at the Centre for Chronobiology:
Aderneuer Tamara, Ph.D.
Anderson Janis, Ph.D.
Anders Doreen, Ph.D.
Amrhein Isabelle, M.D.
Bader Anja, Ph.D.
Birchler-Pedross Angelina, Ph.D.
Blatter Katharina, Ph.D.
Bromundt Vivien, Ph.D.
Brown Steve, Ph.D.
Bruehl Thomas, M.D.
Brunner Daniel, Ph.D.
Bucheli Charlotte, M.D.
Chellappa Sarah, M.D., Ph.D.
Clark Ian
Danilenko Konstantin, M.D.
Dattler Marie-France
Elster Pizala Katharina, M.D.
Fontana Gasio Paola
Frey Brigitte, M.D.
Frey Sylvia, Ph.D.
Gabel, Virginie, Ph.D.
Gisin Beatrice, M.D.
Gompper Britta, dipl. biol.
Graw Peter, Ph.D.
Gutzwiller Florian, M.D.
Haberstroh Markus
Haug Hans-Joachim, M.D.
Hippenmeyer Rachel
Hofstetter Marcel, Eidg. dipl. ETH
Jaeggi Baettig Franziska, M.D.
Jazbec Sandra, lic. phil.
Jochum Axel, M.D.
Kistler Joshua
Knoblauch Vera, Ph.D.
Kräuchi Kurt, M.S.
Kruse John, M.D., Ph.D.
Lang Christine, M.S.
Leonhardt Georg, M.D.
Imai Makoto, M.D.
Maire Micheline, Ph.D.
Marti Amanda, M.D.
Mertz Dominik, M.D.
Moeri David, M.D.
Mueller Simon, M.D.
Muto Vincenzo
Odermatt Jonas
Pereira Sofia
Recker Sabine, M.D.
Reich Simone, M.D.
Renz Claudia
Roesli Hugo, M.D.
Rudzik Franziska, Ph.D.
Sand Lothar, M.D.
Sarrafzadeh Asita, M.D.
Schenkel Maya, lic.phil.
Schmid Andreas C., M.D.
Schnitzler Sack Corina, M.D.
Schouten Daphne
Schroeder Carmen, M.D.
Schulman Julie, M.D.
Schwaller Thomas, M.D.
Spaeti Jakub, Ph.D.
Thiesse Laurie, Ph.D.
Van der Velde Peter, Ph.D.
Veitz Simon
Viola Antoine, Ph.D.
Vollenweider Stephanie, Ph.D.
Werth Esther, Ph.D
Weibel Janine, Ph.D