Dr. Oliver Stefani
PhD, engineer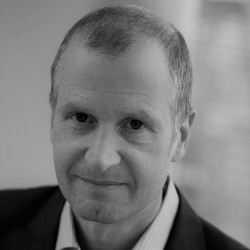 Publikationen
2020
Münch, M; Wirz-Justice, A; Brown, S A; Kantermann, T; Martiny, K; Stefani, O; Vetter, C; Jr, Wright K P; Wulff, K; Skene, D J
The Role of Daylight for Humans: Gaps in Current Knowledge Artikel
Clocks & Sleep, 2020.
2019
Knoop, M; Stefani, O; Bueno, B; Matusiak, B; Hobday, R; Wirz-Justice, A; Martiny, K; Kantermann, T; Aarts, M P J; Zemmouri, N; Appeltk, S; Norton, B
Daylight: What makes the difference? Artikel
Lighting Research & Technology, 2019.
Spitschan, M; Stefani, O; Blattner, P; Gronfier, C; Lockley, S W; Lucas, R J
How to Report Light Exposure in Human Chronobiology and Sleep Research Experiments Artikel
Clocks Sleep, 2019.
Pollmann, K; Stefani, O; Bengsch, A; Peissner, M; Vukelić, M
How to Work in the Car of the Future?: A Neuroergonomical Study Assessing Concentration, Performance and Workload Based on Subjective, Behavioral and Neurophysiological Insights. Artikel
S. 14, 2019, ISBN: 978-1-4503-5970-2.
Cajochen, C; Freyburger, M; Basishvili, T; Garbazza, C; Rudzik, F; Renz, C; Kobayashi, K; Shirakawa, Y; Stefani, O; Weibel, J
Effect of daylight LED on visual comfort, melatonin, mood, waking performance and sleep Artikel
2019.