Dr. Manuel Spitschan
PhD, Psychologist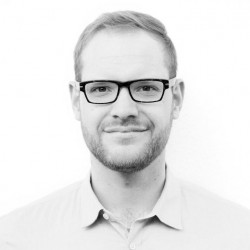 Publications
2022
Blume, C; Niedernhuber, M; Spitschan, M; Slawik, H C; Meyer, M P; Bekinschtein, T A; Cajochen, C
Melatonin suppression does not automatically alter sleepiness, vigilance, sensory processing, or sleep Journal Article
SLEEP, 2022.
2021
Spitschan, M; Garbazza, C; Kohl, S; Cajochen, C
Sleep and circadian phenotype in people without cone-mediated vision: a case series of five CNGB3 and two CNGA3 patients Journal Article
Brain Communications, 2021.
2020
Spitschan, M; Schmidt, Marlene H; Blume, C
Transparency and open science principles in reporting guidelines in sleep research and chronobiology journals Journal Article
Wellcome Open Research, 2020.
2019
Spitschan, M; Lazar, R; Yetik, E; Cajochen, C
No evidence for an S cone contribution to acute neuroendocrine and alerting responses to light Journal Article
Current Biology, 2019.
Spitschan, M; Lazar, R; Cajochen, C
Visual and non-visual properties of filters manipulating short-wavelength light Journal Article
Ophthalmic Physiol Opt, 2019.