Congratulations to our PhD students Fatemeh Fazlali for winning a prize for her outstanding scientific poster and to Rafael Lazar for winning a travel grant for an excellent abstract submission at the SLTBR conference.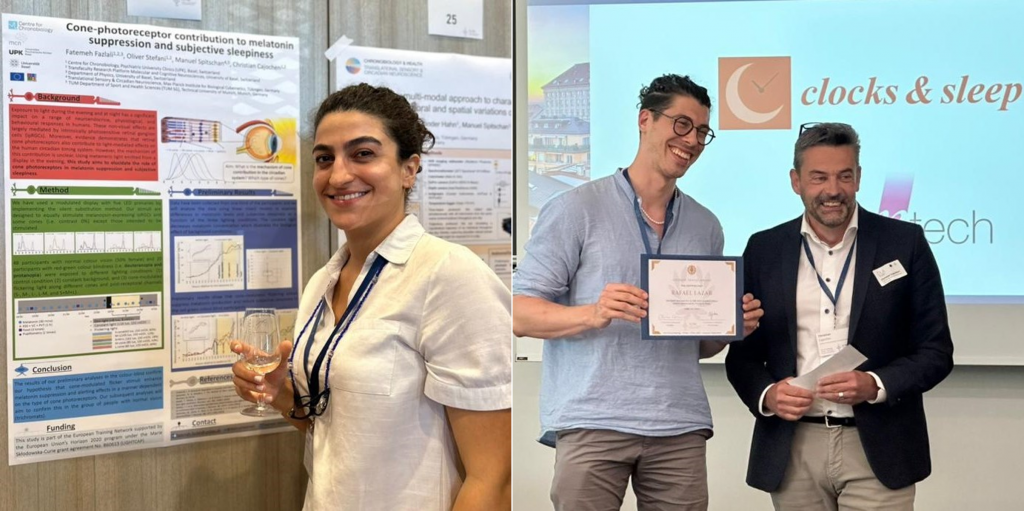 This year our team enriched the 34th annual meeting of the "Society for Light Treatment and Biological Rhythms" (SLTBR) in Lausanne (Switzerland) with numerous contributions. This included excellent scientific posters by Larissa Wüst, Fatemeh Fazlali, Sophie Reckels, Johanna Otte, Ann-Sophie Loock, Isabel Schöllhorn, Rafael Lazar, Dr Oliver Stefani and Dr Ruta Lasauskaite.
Additionally, Dr Mirjam Münch and Rafael Lazar provided exciting insights into their research with their respective presentations. Dr Christine Blume and Dr Corrado Garbazza each presented a comprehensive annual review of the research field in human and clinical research.